Renovations are great, but you don't always want to do them every 10 years to maintain a trendy atmosphere in your home! Especially when it comes to expensive materials like flooring.
To avoid costly changes of ideas, turn to the types of flooring that look timeless. What are they?
Medium-Sized Strip Wood Flooring
Very thin planks were in vogue in the 1960s, and the trend is strong right now with the mid-century modern décor hype. Currently, oversized boards are the rage. We can see that it is possible to have fun with the dimensions of the slats, while remaining up to date.
However, to ensure that the choice of siding will last over the years, it is best to opt for medium-sized boards. These offer a more classic look. This way, you are sure not to make a mistake!
Natural colored wood
Whether floating or natural, wood flooring is always in style. By opting for a neutral color that resembles the natural wood, you can be sure that your floor will look just as good over time. In fact, natural wood, no matter what color, is often timeless! Choose dark or light, with visible grain or a more uniform finish, matte or glossy: all these options are timeless!
White ceramic
Whether it's a bright color with a bold pattern, or a neutral like gray or beige, ceramic will always be on trend. But there is one color that stands out for its timelessness: white. Available in all shades – white, cream, off-white – this ceramic flooring is beautiful every time! This floor is sure to add a touch of luxury to any room.
While matte finishes are currently the trend, glossy finishes could also prove to be timeless. It is important to note that ceramic wood imitation can also easily last through the years.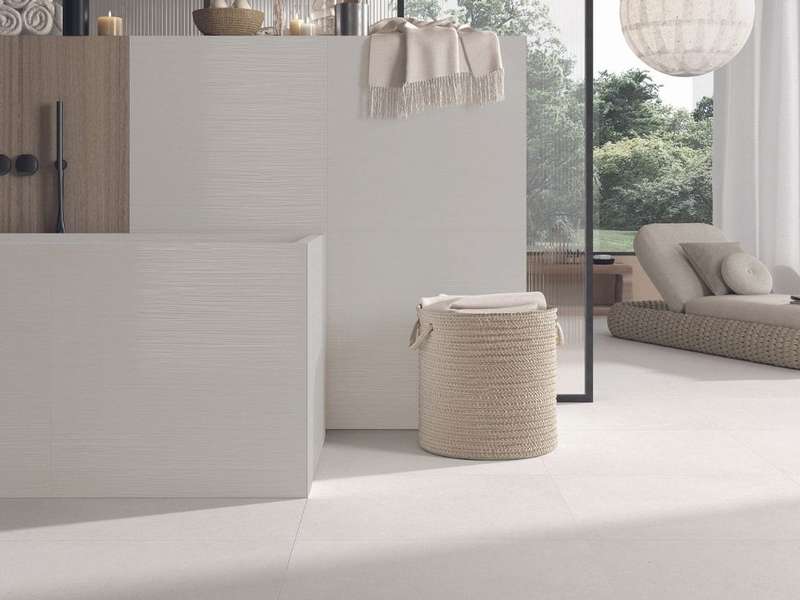 Wood imitation vinyl
Vinyl is an ultra-resistant product that is easy to maintain and that we would be crazy to do without. While many finishes are similar to concrete, it's hard to tell if this look will still look good in a few years. For a safe bet, you should choose a natural wood imitation! High quality vinyl imitates the look of textures such as grain very well. The trick of imitation wood vinyl can only be realized by touch! In addition, it is a coating that is difficult to scratch and does not deteriorate in contact with humidity.
A natural stone floor
Granite, marble, slate… floors made of raw, natural materials will always be in demand. They have a chic look that adds character to any room. In addition, they blend in with all styles of decor, whether modern, rustic or traditional. However, overusing them can create an overwhelming effect… and out of style! For a timeless look, limit the use of this flooring by installing it only on the floor, not on the walls or countertop. Also, prioritize light colors.
Chevron : a timeless installation
You've chosen your floor covering based on the room, its intended use, your personal taste and your budget. Now it's time to determine the type of installation. Be aware that an original installation, such as a honeycomb, will stand the test of time rather than a traditional installation. With the exception of the herringbone installation: this pattern is refined and timeless!
Indeed, if the chevron is a success for the iconic Hall of Mirrors at the Château de Versailles – just as fashionable after so many years – it is certainly good enough for your home! This pose is especially nice in a long, narrow room, like a hallway or entrance hall, but can also work well in a living room, bedroom or even a bathroom.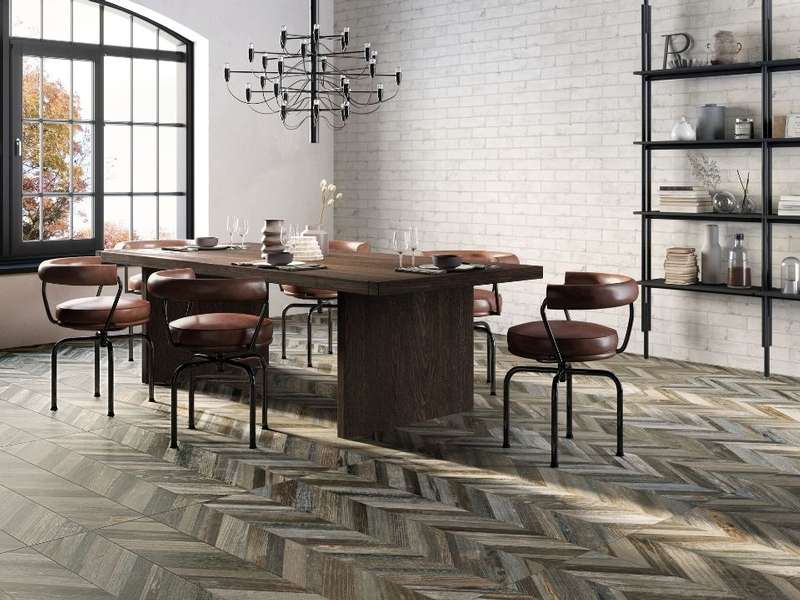 We often see wood floors installed in a herringbone pattern, but you could also do it with a rectangular ceramic tile format. A chic and timeless look guaranteed!
When it comes to choosing a floor that will last through the years, it's best to opt for sobriety or classic looks. However, if you want to keep your home up-to-date, why not? After all, renovating every ten years can be fun!