The appearance of the flooring is often the first criteria for homeowners. However, the floor should also reflect the needs of the family members and respect the type of room it is in.
How do you choose the right floor covering for each room in your home? Here are a few things to think about: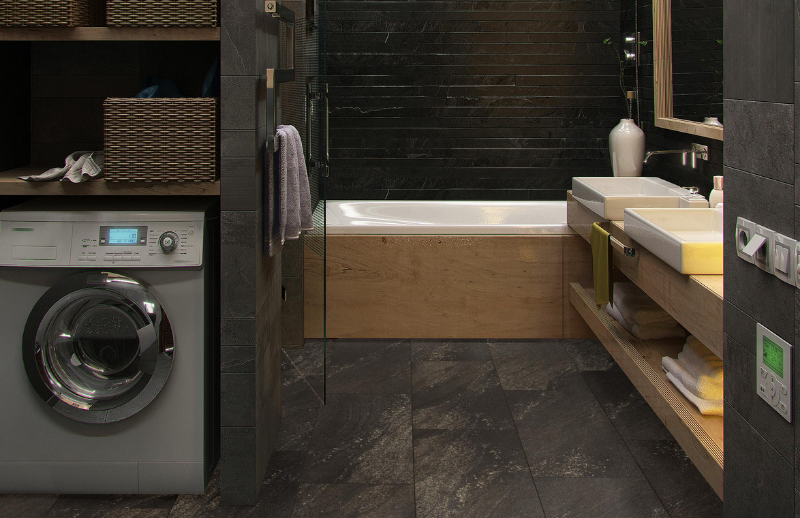 The bathroom and laundry room
Because of the presence of a bath, sink and shower, ceramic or porcelain is the material of choice for a bathroom or laundry room. Water damage will not destroy it, deform it or discolor it. Prefer smooth surfaces for easier cleaning
However, if you're in the mood for a different material, vinyl can work for these rooms too. It won't warp and is easy to maintain.
Stone like marble is also to be considered for a bathroom, both on the floor and on the walls. It is resistant to humidity and brings a lot of elegance to the decor. It is definitely an added value to the house!
The staircase
The area around the staircase is an environment that can be set apart from the rest of the house. While hardwood or laminate is the most popular floor covering for the stairs because of its strength and appearance, many people also opt for carpet.
This soft material is comfortable underfoot and reduces impact to the articulations. Several models are up to date and lend themselves well to a contemporary style home. Visit a Deco Surfaces store to discover all the options.
The entrance
Lucky enough to have a separate entrance from the rest of the house? You can decorate it with furniture and accessories that will make it unique. For the floor, ceramic, vinyl and stone are smart choices. Especially in winter: when it melts, the snow on boots and coats will not be an issue. This is not the case with wood flooring, which is more fragile to this type of humidity.
The basement
The basement is a room that can have different functions. It is according to these that you will have to choose your floor covering. In fact, everything is possible!
Want this place to be a playroom for your kids? Opt for carpet or vinyl. They will be comfortable, especially in case of falls. Plus, these floor covers won't get damaged despite toys being thrown on the floor.
Your basement is more of a family room for watching movies and playing board games? Wood can add a little warmth. For a floor that is more durable, but still has a friendly look, opt for wood-effect vinyl.
Many homeowners also choose ceramic tiles to beautify their basement. Its ease of maintenance is certainly attractive for those who do not want to waste too much time cleaning this room.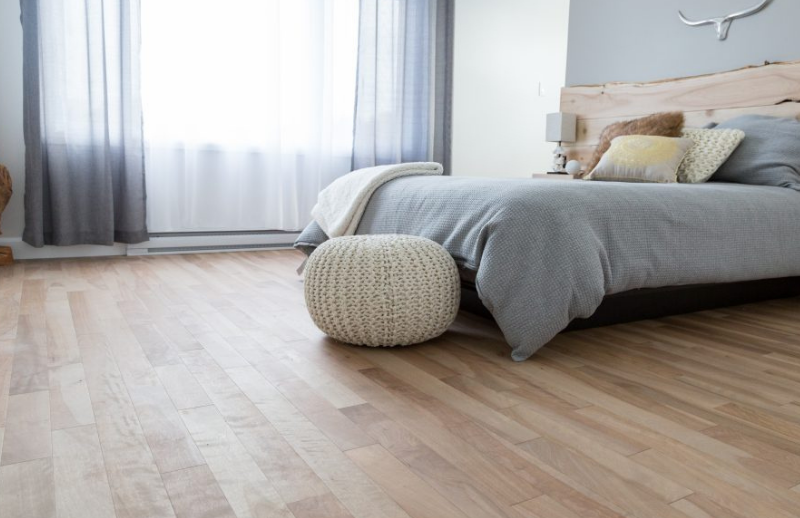 The living room and the bedroom
As cozy, warm rooms, the living room and bedroom should have a floor that feels good underfoot, such as carpet or heated wood flooring. However, you don't have to limit yourself to these two options : anything is possible in these rooms without constraint.
The kitchen
Due to the presence of food and water (dishwasher and sink), the kitchen is ideally made of ceramic. This material is also practical because it is shock resistant, a pan is so quick to drop! and it cleans like a charm. Good to know: the more porous the ceramic is, the more the food is risked to get stuck and will be difficult to dislodge. A glossy, smooth finish is more appropriate for this piece.
In the world of floors, the possibilities are great and it can be difficult to make a choice. Fortunately, it is possible to be guided by the advice of Deco Surfaces experts. Come to visit us!