In order to avoid feeling suffocated in a small room, flooring must be chosen carefully. Whether you choose vinyl, wood, ceramic or rugs, it's possible to use the attributes of each to your advantage.
Here are 8 tips for making the right choice, in order to dress up the floor of a small room, whether it's a bedroom, kitchen, living room or bathroom.
1- A floor that doesn't steal the show
The walls of the room are colorful and there are many accessories? Make sure the floor doesn't draw attention to itself. The eyes won't know where to look and you'll feel stuck.
2- Reflecting light: a plus
Small rooms benefit from being bright. That's why light-reflecting objects like mirrors or lacquered accessories are good choices. If you opt for ceramic flooring, choose it with a glossy finish. A wood floor with a glossy finish can also make a difference.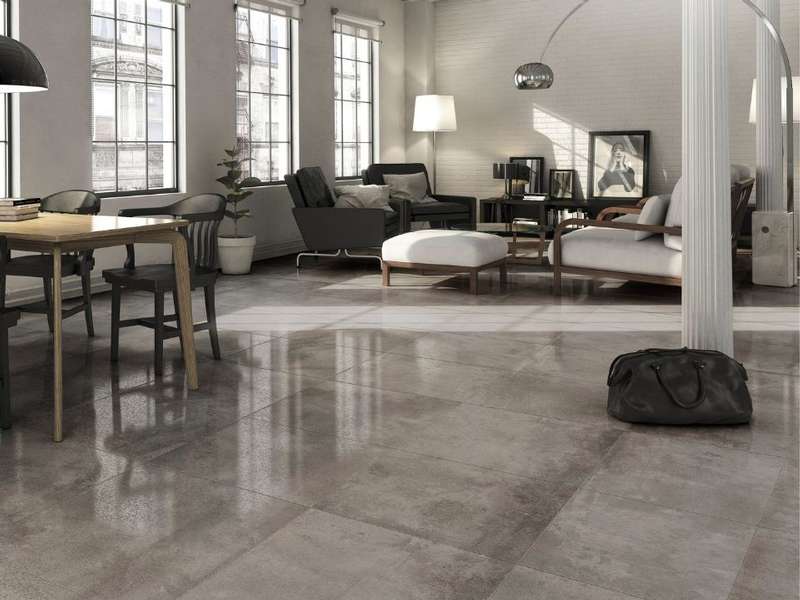 3- A light shade
Color should be at the heart of your flooring decisions. The darker the floor, the more light it will give the impression of having little light. The result: a room that looks even smaller.
4- The direction of the boards
It is known that a shirt that is lined horizontally will make the wearer look wider; or taller if they are lined vertically. It's the same principle in the design world. Whether it's vinyl planks, hardwood planks or a roll of vinyl that mimics a wood floor, install them to create illusions of size.
5- Very short-pile carpet and rugs
Are you leaning towards a wall-to-wall carpet in the room? The models on the market all have a short hair pile, which is recommended for a small room. If you're going for a small decorative rug, it's also best to keep the hair short so it doesn't weigh down the decor.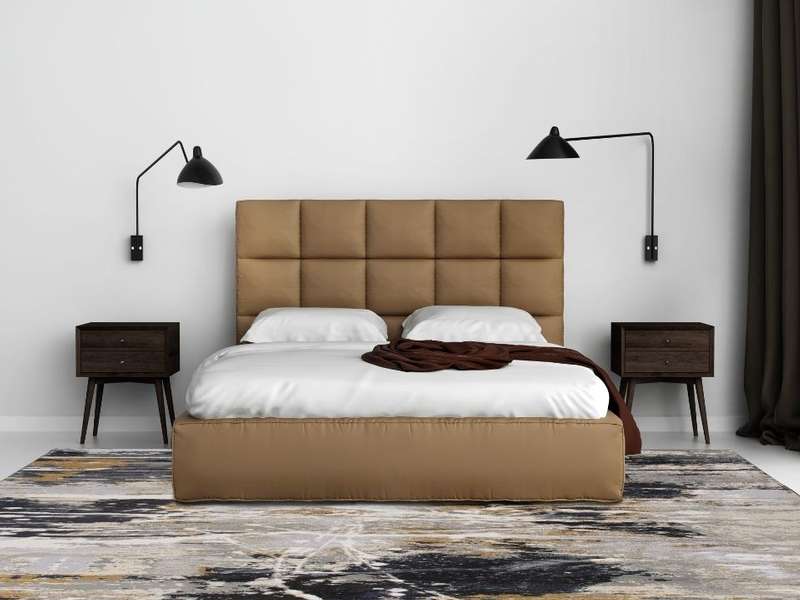 6- Too many textures, it's suffocating!
To create a grand effect, avoid too many textures on the floor. Pale, lightly textured porcelain or a wood floor with discreet grain patterns will flatter the decor.
7- Medium-sized tiles
Is it better to choose a small or large ceramic tile? Tiles that are too large in a small space will make the space look even smaller. But very small tiles will add texture, which we don't want. Wisdom suggests choosing a medium size.
8- Aim for balance
One last tip: if you fall in love with a dark floor covering, don't deny yourself the pleasure of installing it in a small room. However, make sure the rest of the room is bright and light in color. Then the floor will be the star!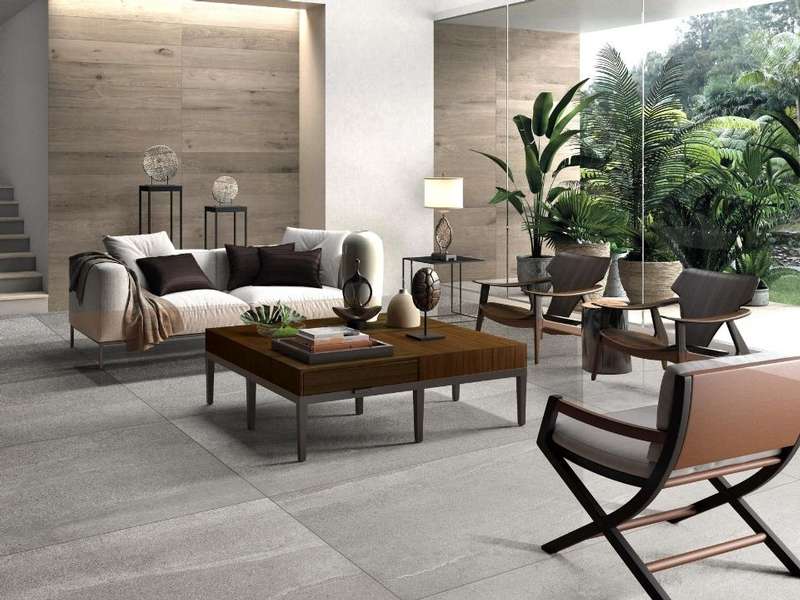 We hope these tips will help you make the right choice. Know that it is possible to pull off a small room look without following these tips. Sometimes going against the grain can pay off! But if you're afraid of making a mistake, these tips will help you avoid regrets. You hesitate? Ask a Deco Surfaces expert for advice.