Luxury hotels are a dream come true, literally. How do you replicate the relaxed feeling of a beautiful hotel room? It only takes a few basic elements to copy the look.
Opt for sumptuous bedding
Choose a good mattress
For a good night's sleep, comfort is paramount. Invest in a good mattress. Most specialized companies offer 30-day trials (sometimes more!) with a return guarantee. Also consider changing your pillows to suit your position (back, stomach or side sleeper).
The importance of sheets
Super soft sheets, in Egyptian cotton, satin or microfiber, depending on your needs and your budget, are precious allies for a quality sleep. Ideally, to inspire the decor of a hotel room, you should choose white sheets!
Which bedspread to choose ?
For the bedspread, consider choosing a sober, even classic, thick fabric. A soft, good quality comforter cover is definitely a must! On this subject, some Déco Surfaces have beautiful bedspreads in store or even fabrics perfect for making them (if you are comfortable with a sewing machine!).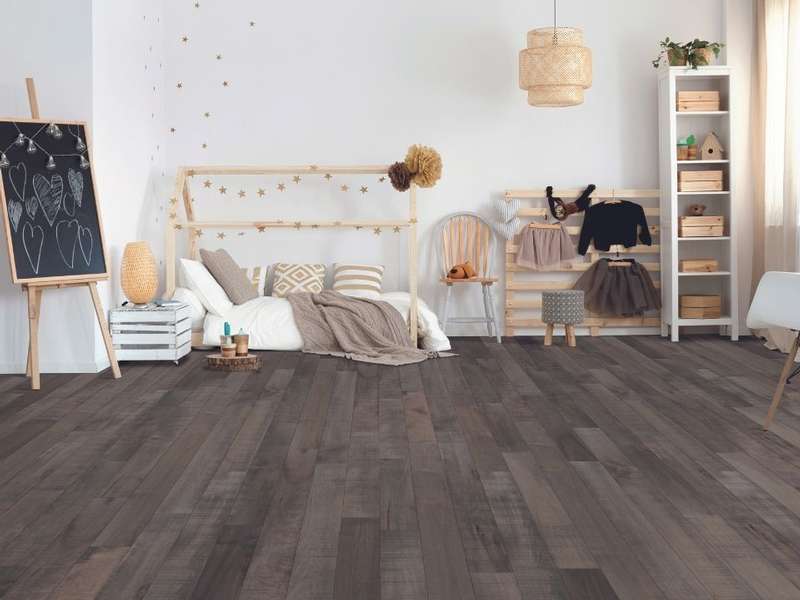 Create an enveloping space
Choice of floor
Luxury hotel rooms are often warm and enveloping. A natural colored hardwood floor will add a lot of coziness. The enveloping effect can also be accentuated by window treatments.
Don't forget the curtains!
Opt for blinds that completely hide the light, then hang poles of double curtains. One will be used for a clear sheer curtain, the other for heavy curtains. You'll get the hotel look by hanging them as close to the ceiling and wall width as possible. This also makes the window look much larger.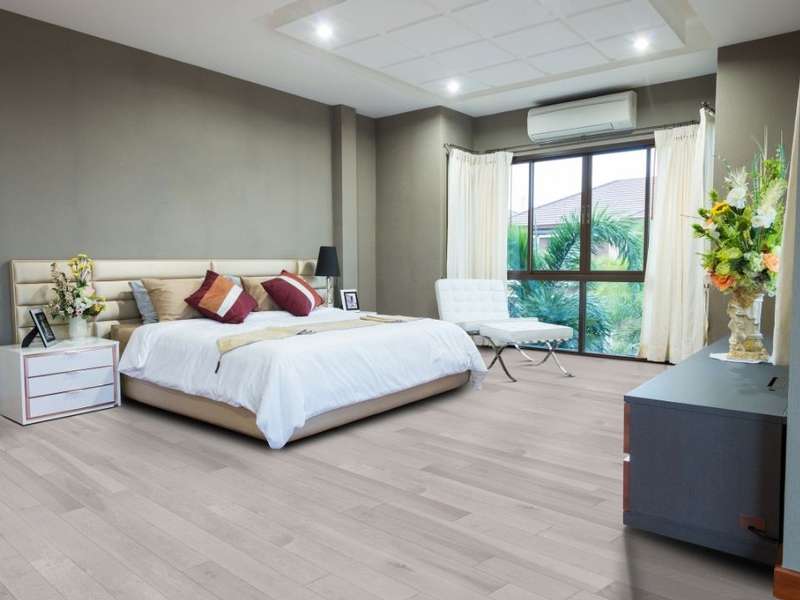 Add accessories and little luxuries
Five-star hotels also have five-star service and luxurious gadgets. Treat yourself to luxury in your room:
– Are you the type of person who needs a cup of coffee right out of bed? If space is available, you could create a corner with a programmable espresso maker so your hot beverage is waiting for you as soon as you wake up.
– Do you and your partner need different temperatures to sleep well? A system like the Ooler Sleep System adjusts the temperature of the bed, and can be separated into two distinct zones, depending on sleep cycles and user preferences.
– Leave the smartphone in another room and opt instead for an alarm clock that simulates the sunrise, plus has sounds and music to help you fall asleep and wake up gently.
– Install a heating system under your hardwood floor for added comfort.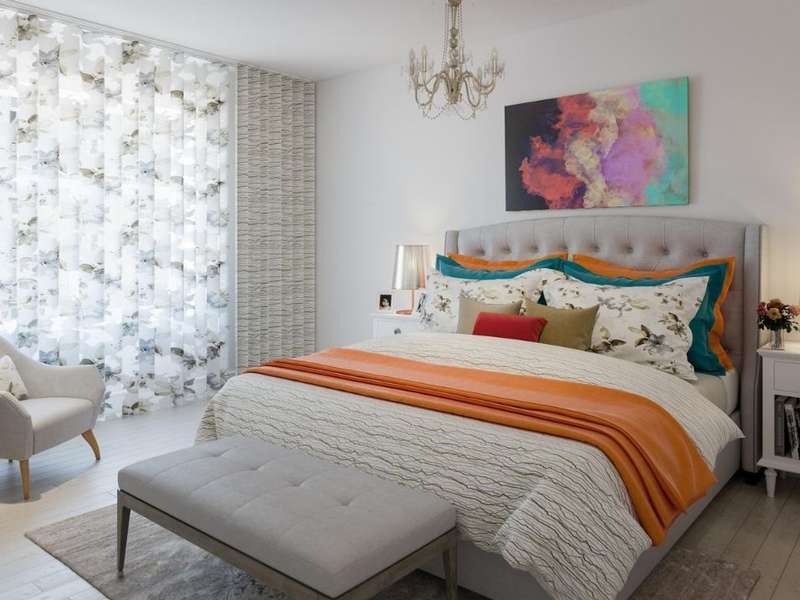 Choose a classic decor
Go for neutral colors
Hotel rooms are designed to appeal to the widest range of visitors. Therefore, the colors chosen reflect timeless and classic tastes. There are many neutral and muted tones. Whites, beiges, grays and blues are generally the most popular colors for hotel décor.
Add some decorative furniture
You can add a touch of personality with a piece of art on the wall and soft, good quality pillows on the bed. Don't forget to put a bench, two footstools or even a small sofa at the foot of the bed to act as a luggage rack. Instead of unpacking your suitcases, this is the place where you put all your decorative pillows before getting into bed. Practical!
Dress up your walls too!
A sumptuous wall covering also fits perfectly in a room of this type. For example, a solid color matte and textured ceramic wall or a traditional patterned wallpaper will look great in the room and create a focal point.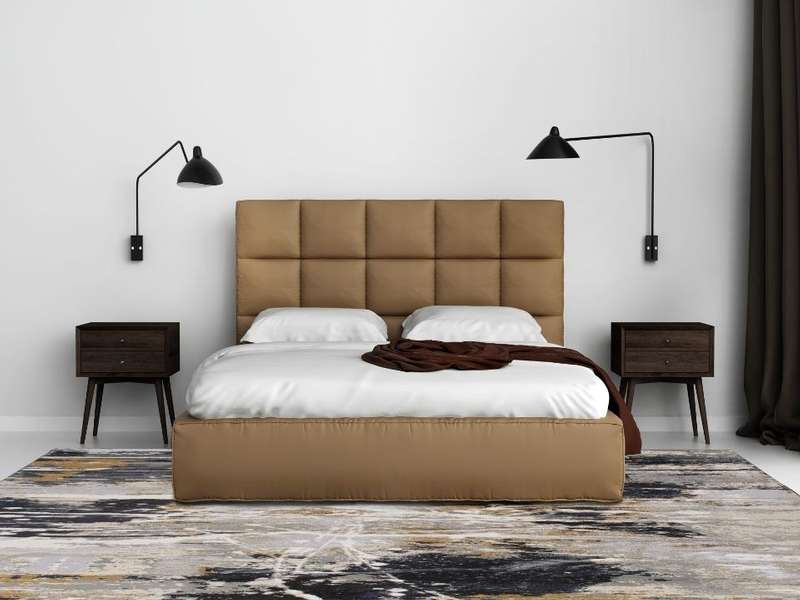 Add some comfort and softness
A thick, cozy throw on the bed will look great and inspire comfort. Decorative cushions are also a great choice: put several of them! Consider installing a carpet or a soft rug to make getting up much more comfortable – especially for your feet. You will find several models of rug suitable for a bedroom in some Déco Surfaces.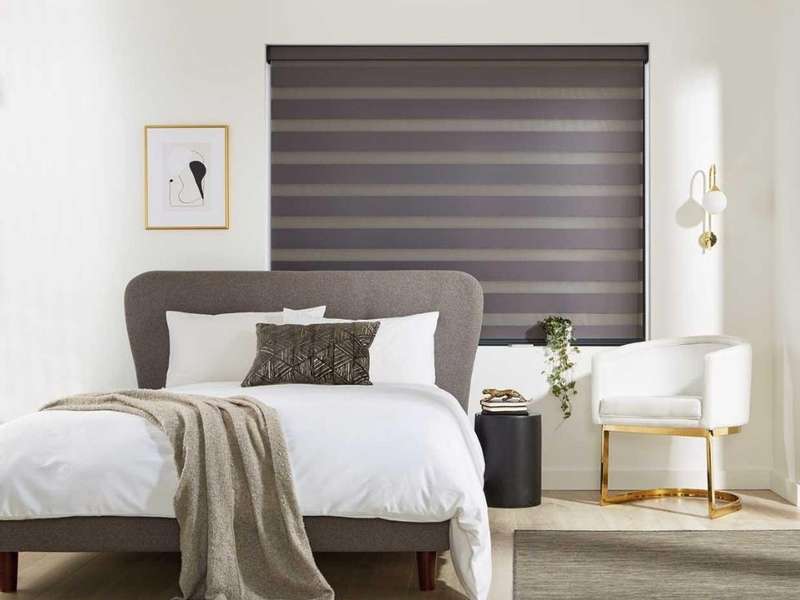 Focus on volume and curves
The overall look matters in a bedroom that is meant to be refined. To create a luxurious effect, volume is important. Bulky objects will quickly give the illusion of luxury. Choose a domed headboard in upholstered fabric, round and inviting footstools, a large velvet armchair, puffy pillows, a thick quilt, etc.
One last tip to make this space conducive to rest: keep it clean! A hotel room leaves no room for clutter or decorative objects without a purpose. For more inspiring ideas, take a look at our other inspirations or visit a Deco Surfaces store!