Would you like to separate a room or an open area of your home into two different spaces, without doing any work? That's a great idea! In fact, there are several ways to do it.
Would you like to separate a room or an open area of your home into two different spaces, without doing any work? That's a great idea! In fact, there are several ways to do it.
Visually separating a room has several advantages such as establishing two vocations or giving the impression of a larger space. Here are a few ideas on how to do it without building new walls:
A rug that makes a statement
Placing a rug or carpet on the floor is one of the easiest and most subtle ways to divide a room. In fact, it is enough to group the objects related to the same vocation around this element (for example, the coffee table, the couch and the TV stand). Naturally, the rest of the room can be used for other purposes, such as a reading corner or a playroom. The advantage: the colors and textures of the rugs are varied, so it is easy to create harmonious and stylish atmospheres.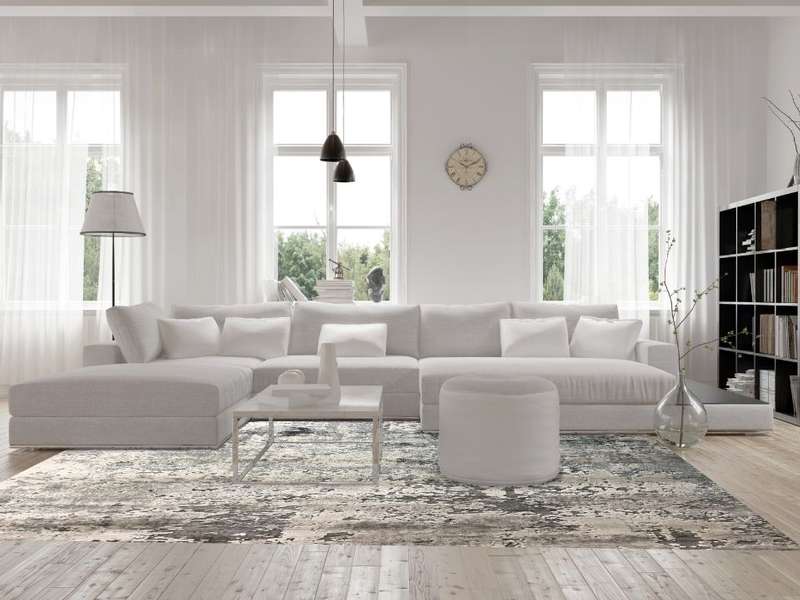 A tall piece of furniture in the middle of the room
Another tip is to use a piece of furniture as a partition. A large bookcase or a high shelf will give you storage space and will separate the room in two without completely blocking the view and the light. Modular and removable furniture is also perfect for giving distinct uses. As an added bonus, they can be moved easily to reclaim the entire space – for a party, for example – or create a new arrangement, if needed.
Curtains that cut off the view
Do you want to divide your room to have a reading area and a resting area? Or would you like to incorporate a work area without spoiling the calm atmosphere of the room? Curtains will allow you to divide the space easily without breaking the bank! You can, for example, get a canopy bed with a curtain or install a curtain on a rod in the middle of the room. There are fabrics of all styles, so you can choose them completely opaque or transparent and in the color of your choice. This type of partition also has a great advantage: it is easy to close or open the curtains to create privacy or access to the entire room.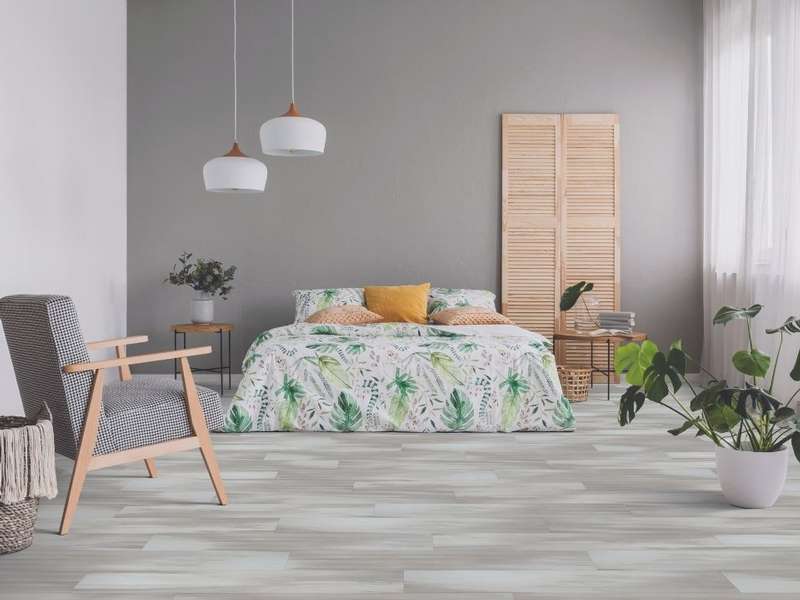 Screens with style
You can use screens, which come in a variety of styles (wood, mirrored, with spaces for photos, etc.), to divide a room. They have the advantage of being very easy to move according to your desires and needs.
The trick of sliding panels
Just like curtains, sliding panels allow you to separate a room in two or to use the entire space as you wish without breaking your head. Some panels are installed on floor tracks, while others require no tracks and are therefore easier to install. You can also opt for a pivoting panel installed in the center of the room that will turn on itself. Also, although it is mostly seen in commercial buildings, the wood pivot panel will add an original touch to your home. Why not be bold?
A changing floor covering
This tip involves renovation, but if your floor needs to be changed, this is an interesting option! The use of two types of flooring is a trend of the moment, which is not always related to the desire to divide a room. For example, a homeowner will spread rectangular ceramic tile in gray for 75% of the surface, and finish with a honeycomb tile in the same color. It's beautiful and dynamic! This installation is particularly effective for separating the bath area from the rest of the bathroom or the dining room from the kitchen. This trick can also be used with wood flooring: place one area in a herringbone pattern, and the rest in straight slats.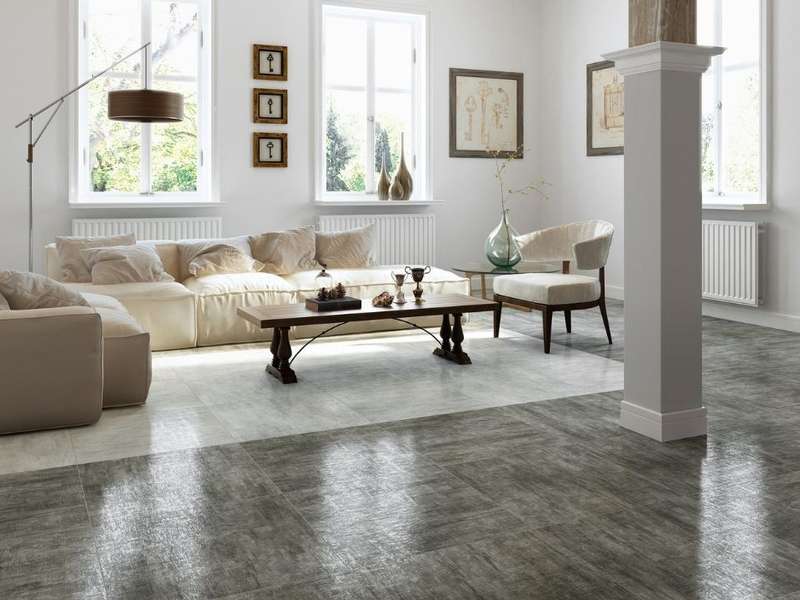 Different colors
One way to subdivide a room, without using curtains, sliding panels or furniture, is to paint the walls of each section in different colors. You could also just make a color frame, such as framing the office area to clearly delineate the space. It could also be a fun shape, like a colorful cloud, that determines the nap area in the playroom.
A trendy canopy
Without being a real wall, the glass roof is a partition that lets in all the light possible, while creating a visual barrier. Glass walls are very trendy, so why not take advantage of them?
When it comes to dividing a room, there is no need to use walls! The important thing is to go with your personal taste, your needs and your budget. If necessary, don't hesitate to ask for advice from a decorating expert to avoid making mistakes in a Deco Surfaces store.