Thinking of installing in-floor heating at home? Good for you! Here's everything you need to know about this comfortable product.
Floor heating – or radiant floor heating – provides its owners with incomparable comfort.
It is less dusty
Did you know that heating systems such as electric baseboards or fireplaces generate more dust and dirt than a radiant floor system? Some experts even claim that the air in a home heated only by this system is of better quality. This would be beneficial for people with sensitive airways or those suffering from allergies.
It is more discreet
This type of heating system is quiet, unlike other systems that may emit slight sounds. We can think of the crackling of the calorifier or the muffled vibration of certain appliances. Visually, it is also more discreet than its counterparts since it is hidden under the floor.
It diffuses heat evenly
Many homeowners can't live without this product. The main reason is the comfort that floor heating provides. First of all, because it's nice to have warm feet. Secondly, because the heat is spread evenly and is therefore never suffocating. The feeling of walking on a heated floor can be compared to walking on a concrete floor heated by the sun. The floor covering accumulates heat and transmits it over its entire surface.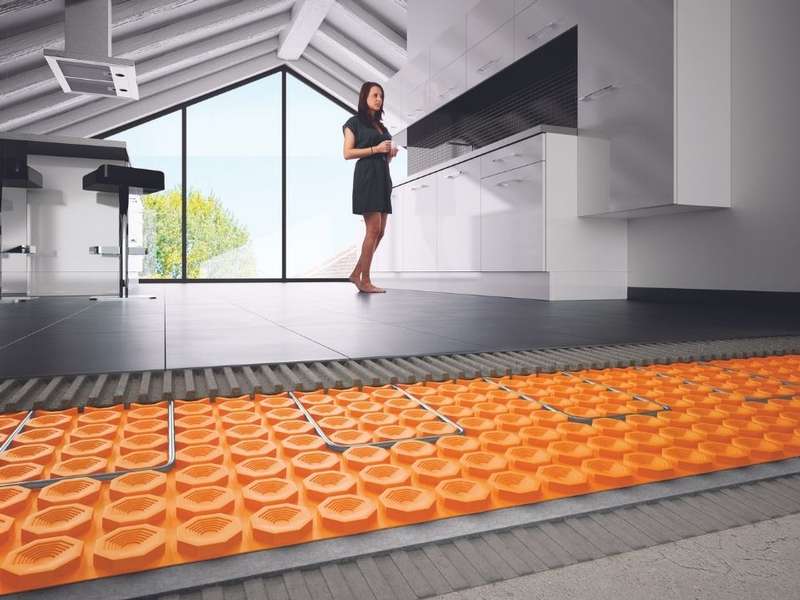 Practical in case of power failure
Une autre particularité intéressante du plancher radiant est qu'en cas de panne d'électricité, il continuera à diffuser sa chaleur encore plusieurs minutes. En effet, le revêtement de sol l'emmagasine pour la libérer progressivement. Ainsi, puisque habituellement les pannes de courant ne durent que quelques minutes, les occupants pourraient ne pas ressentir de baisse de température.
Less heat loss
This heating system is also more energy efficient because, unlike other systems, heat does not accumulate in the upper part of the room. Thus, almost all the heat produced is used. There is therefore less waste.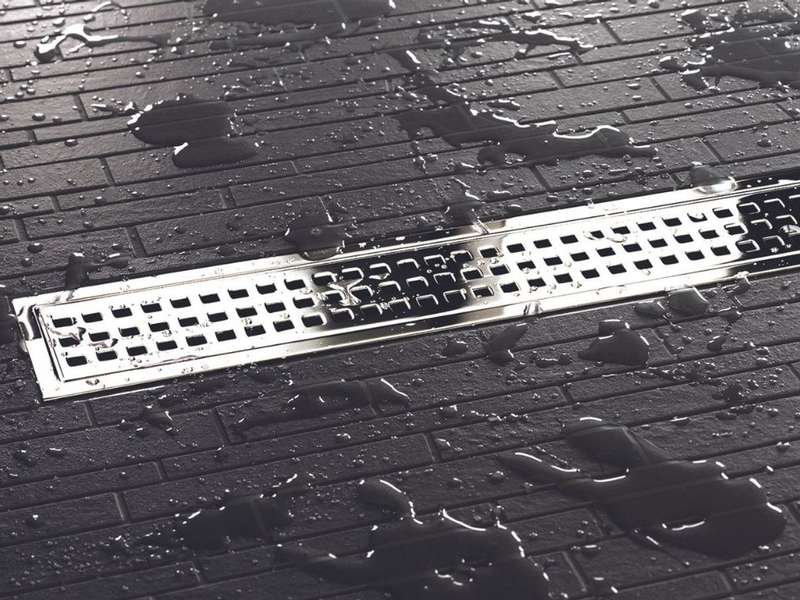 Least traces
A heated floor quickly dries up any water drops that fall on it or wet footprints. This keeps the floor clean longer. This is very practical in the bathroom.
It can be used as a dryer
Wet clothes (such as children's mittens) can be laid out on the radiant floor : they will dry faster than if they were placed in front of a calorifier.
In what rooms to install it?
To experience optimal comfort no matter where you are in your home, you should install this system in every room. However, many opt for specific areas where its qualities are particularly appreciated. For example, in the bathroom: what could be better than having warm feet when getting out of the shower? Or in the basement, which is often cooler than the rest of the house. The hallway is also a privileged room for floor heating because it allows homeowners to remove their winter clothes in a dry and warm place. In addition, the radiant system accelerates the evaporation of water and snow from shoes and boots.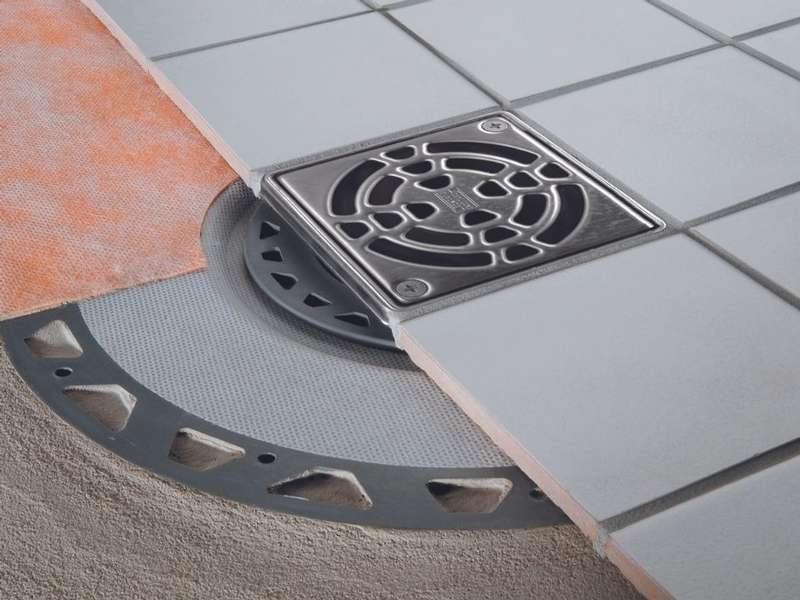 Lower heating bills
A home with radiant floor heating in all rooms would be less expensive in terms of energy bills. One reason is that the heat is distributed evenly, so there is little energy wasted in adjusting the temperature.
An added value to the house
A property for sale that has heated floors – whether in the whole house or just in one room – always stands out in the real estate market. So much so, that it is even possible to increase the price of the residence slightly. Indeed, it is considered a luxurious feature, like a quartz kitchen countertop or a marble backsplash.
Natural stone and tile (ceramic) are ideal products to host a heated floor, but other materials can also be suitable. Visit a Déco Surfaces store to ask our experts for advice on choosing the best floor covering for you.