High heels, wet boots, chairs that can be slipped from one end of the room to the other… Hosting can be damaging to your wooden floors. Keep them protected!
A floor's resistance varies from one product to another. For example, floating wooden floors are often stronger than hardwood floors. The choice of wood is also a factor that affects its resistance level. We can think of oak flooring that is difficult to stain or mark or cherry wood, which is more fragile.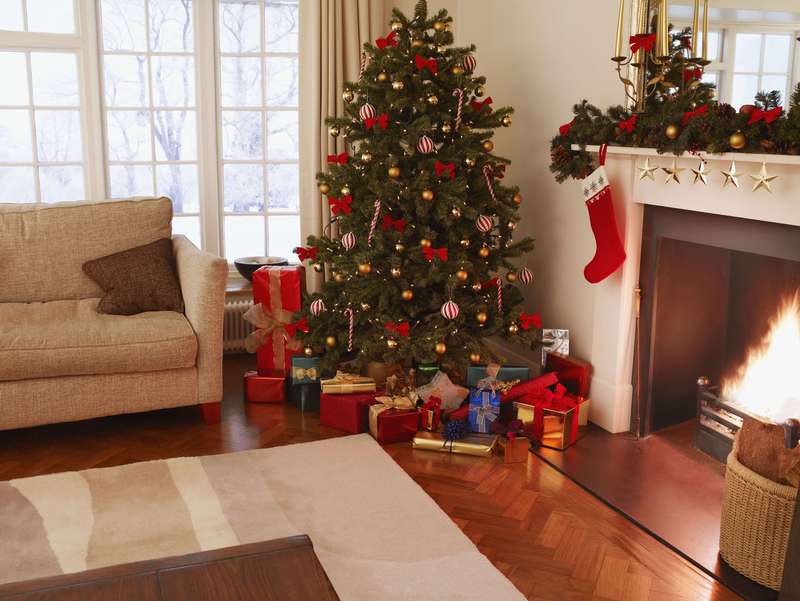 No matter what floor you have in your home, it's better to protect it from the horde of guests who are about to invade your home during the holiday season. Because you don't want to worry about your floor during this time of celebration, here are some tips to protect them… and lighten your mind!
1 – Offer heel protectors
At Christmas, we like to dress up. High heels are often used. But they can easily mark wooden floors, especially if they are stiletto heels. Did you know that there is a silicone accessory – inexpensive and transparent – that is used to cover the tips of high heels? These have been designed to protect the heel of the ground, especially on dirtier surfaces such as lawns or stone paths. Why not use them to protect your floors by offering them to your guests? A gift that they can keep afterwards.
2 – Choose the right rug
Is it snowing, raining, or hailing? Guests will arrive with their boots full of these dirty elements. A rug in the lobby is required. Choose one of high quality so that its thickness can absorb a large quantity of water. The non-slip versions are also more interesting (to prevent your guests from slipping or the mat from moving and leaving your floor unprotected). It may be a good idea to place several of them to enlarge the entrance area and prevent guests from overstepping and unintentionally soiling the floor.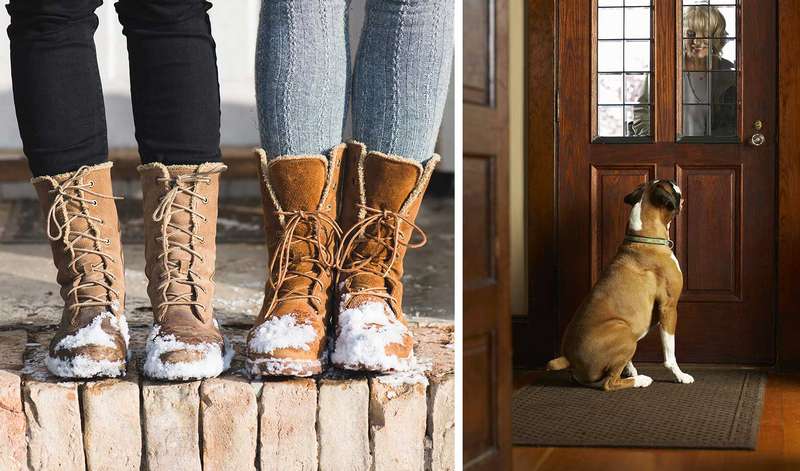 3 -Shoes, keep them off!
It can be embarrassing to prevent your guests from wearing shoes. While many may be disappointed to mess up their holiday look, it's still up to you. Warn them so as not to create disappointment. It can also be clever to offer everyone a pair of pretty slippers to wear immediately, which they can keep as a gift.
4 -Dispose of harmful toys
Your children may have learned not to throw heavy toys on the floor, but this is not necessarily the case for the little guests who will enjoy the party! Better safe than sorry, best to hide objects that could cause damage. You also have the right to refuse that young guests bring specific toys such as felt pens, playdough or nail polish. Let the parents know nicely… and that's it!
5 – Check the felt pads
Legs of chairs, sofas or benches should all be covered with a self-adhesive pads to prevent scratches when they are moved. If your furniture already has them, check their condition before D-day. Over time, these pads may decay and no longer be effective. Also, make sure they are securely in place.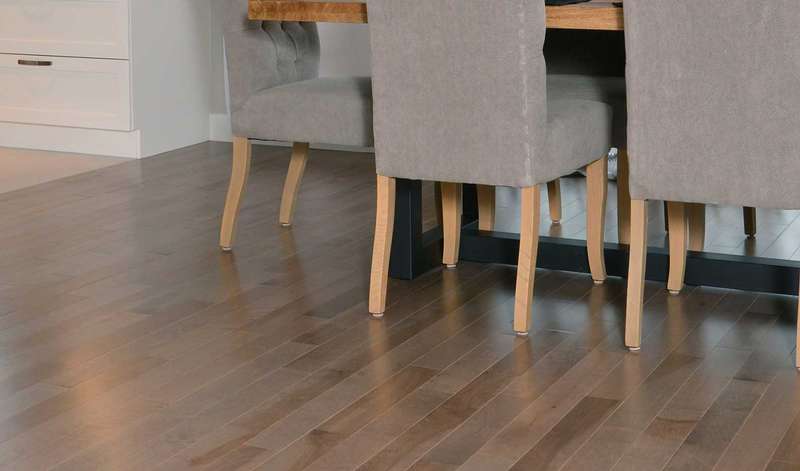 6 – After the party
The guests have left and you are exhausted. But before falling into Morpheus' arms, it would be wise to take a quick look around to make sure there is no wet damage or food stuck to the ground. Cleaning immediately, rather than the next day, can prevent stains or warping.
Also, there are cleaning products that revitalize floors. For example, in Deco Surfaces collection, Multi-Surface Neutral Floor Cleaner will be very useful to you as it can also refresh walls. Phosphate and alcohol-free, it requires no rinsing. Hardwood and laminated floor cleaner is also very effective and ideal for engineered or varnished wood. In addition, the Deco Surfaces products are biodegradable!
We hope these tips will help you enjoy the party to the fullest… while keeping your floors looking their best!
Have a good time!