For a long time now, the construction world has been working hard to find solutions that are kinder to the environment. Indeed, some building materials such as concrete have a large ecological footprint. Fortunately, engineers have found ways to replace them!
1- Panels made from rice growing waste
Did you know that growing rice is very polluting? Its demand for water is so huge that farmers have to deviate rivers to feed it. In addition, this type of cultivation produces waste – called rice residue – in large quantities. It is burned, which contributes to the greenhouse effect. Fortunately, researchers have invented MDF panels made from this waste. They can be used to build houses just like any other MDF panel. In addition, they are free of formaldehyde glue. A plus for the environment!
2- Smart concrete
Concrete is everywhere in the world of home construction. However, there is nothing ecological about it. Researchers have succeeded in designing a type of concrete called intelligent concrete. It is equipped with electronic sensors that provide real-time information on its density and condition. Even after pouring, this intelligent concrete continues to give details about itself. As a result, you can tell when it was poured and how well it is performing. This innovation allows workers to be faster on the construction sites, but above all to avoid destroying concrete that is still in good condition and to avoid wasting concrete by minimizing errors.
3- Biodegradable ceramic
The Fraunhofer-Gesellschaft institute for research and application has succeeded in designing ceramic tiles from non-polluting organic elements such as linseed oil, natural fibers and microalgae. They are more resistant to impact and temperature changes than regular ceramic. As a bonus, they are 100% biodegradable. For the moment, this product is not commercialized, but it will be soon!
4- Recycled paper and cardboard bricks
Paper is probably the most recycled material in the world, and there is a lot you can do with it! An American company has found a way to make bricks out of paper waste. Each block is made of cement and cellulose from paper and cardboard that companies throw away. But these paper bricks are highly durable! As a bonus, they are fire resistant and offer excellent thermal and acoustic insulation.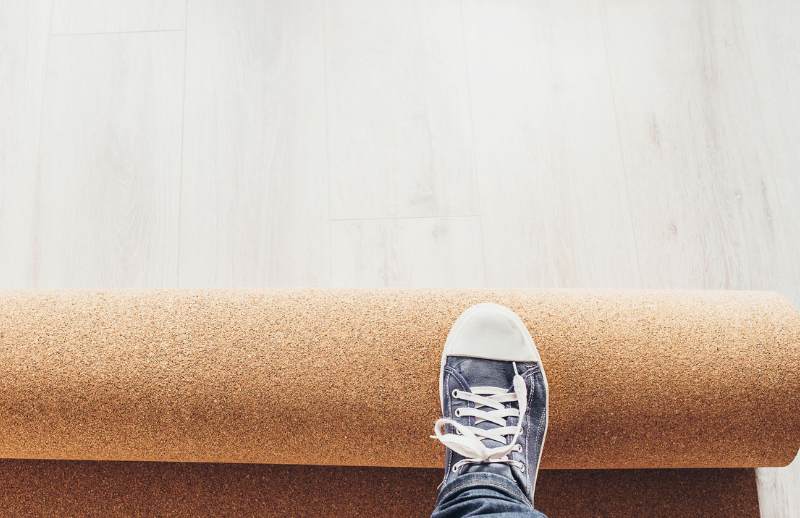 5- Cork Insulation
Cork insulation panels are still little known, but their green aspect attracts many people. Cork oak is, like all woods, renewable. Its bark can be transformed into granules which, once inflated, become a perfect material to insulate buildings, whether it is in a thermal or phonic way. The cork insulating panels are even fire resistant.
We will have to wait a few more years before we can build our homes and buildings with these ingenious materials! In the meantime, you can still opt for more ecological finishing materials to embellish your home – all available at Déco Surfaces – such as
Our materials at your disposal!
Il faudra encore attendre quelques années avant de pouvoir bâtir nos maisons et nos immeubles avec ces matériaux ingénieux! D'ici là, vous pouvez tout de même opter pour des matériaux de finition plus écologiques pour enjoliver votre maison – tous en vente chez Déco Surfaces- comme :
Linoleum
A robust and resistant floor covering made of mostly natural elements.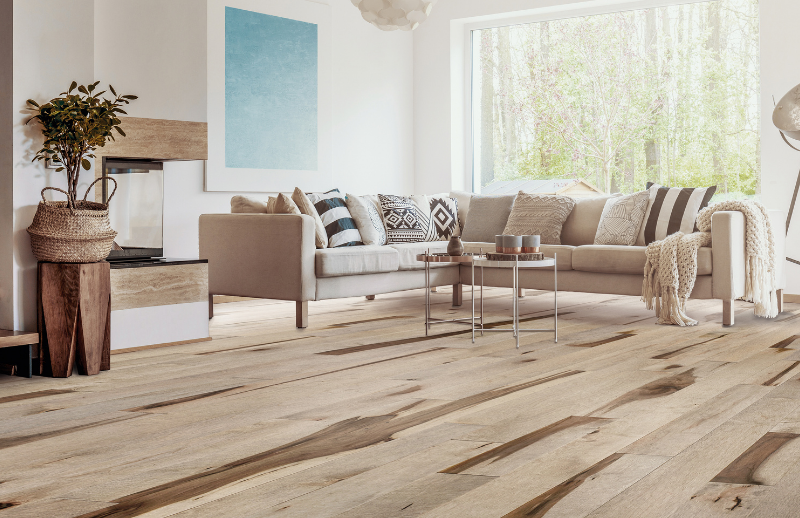 Hardwood flooring
This classic floor covering is made from a natural, renewable and recyclable resource: wood! Hardwood manufacturing processes are often more environmentally friendly than other types of flooring.
Blinds
But what do blinds have to do with this list? In fact, these window coverings have the power to preserve the environment by reducing your heating and cooling needs by their very presence.
For more information on these types of products, ask our experts in store for a greener environment!